Company Pages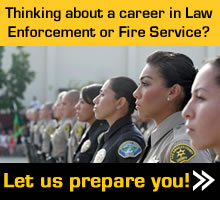 Upcoming Training
Dear Valued Partners, Customers and Clients -
Our thoughts are with all the people impacted by the (COVID-19) coronavirus outbreak, especially those whose loved ones are fighting the illness. The Solutions Group International (SGI) Leadership Team is closely monitoring the status of the outbreak and its potential adverse impact on the services we provide each of you.
SGI, Inc. has been identified as part of the ESSENTIAL CRITICAL INFRASTRUCTURE WORKFORCE as defined by the Cybersecurity and Infrastructure Security Agency (CISA), on behalf of the Federal government. SGI has essential workers required to maintain the services and functions our clients depend on and need to be able to operate resiliently during the COVID-19 pandemic response. As a result, SGI remains fully operational as it relates to our security services.
SGI - Vice President - Special Investigations Division:
George Vanecek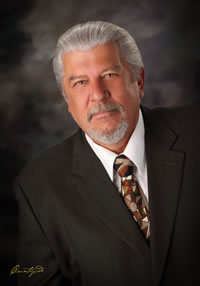 As SGI's Vice President of Investigations, Mr. Vanecek brings to the table over 30 years of investigative experience with one of the largest law enforcement agencies in Southern California. As an investigator, supervisor, and manager, he has developed a national reputation for investigative prowess amongst his peers. During his career, Mr. Vanecek received numerous awards for valor, countless accolades and letters of commendation, as well as six distinguished and meritorious service awards for investigative excellence. Many of his cases have made headline news.
Mr. Vanecek is frequently called upon by the State of California Peace Officer Standards and Training Commission (POST) to review their investigative training protocols, and to provide instruction in a statewide. While participating in joint investigative operations, Mr. Vanecek has held security clearances from many federal agencies, including but not limited to, the Federal Bureau of Investigation, the Department of the Treasury, the Secret Service and the United States Marshals Service. In addition, he has been qualified in the California Superior Courts and the United States Court of the Central District of California as an expert in organizational policy and investigative protocols in a myriad of specialties.
During his law enforcement career, Mr. Vanecek received dignitary protection training from, and subsequently worked with, the United States Secret Service and California Department of Justice providing close personal protective services to foreign diplomats, heads of state, and their families. Mr. Vanecek was personally requested by the NYPD to provide protective services for former Mayor Rudy Giuliani during his visits to California, and was made an honorary NYPD Detective First Grade (Gold Shield) for his efforts.
With extensive case management and investigative experience involving complex investigations, Mr. Vanecek provides a "hands-on" investigative foundation that is difficult to equal.