Company Pages
Upcoming Training
Dear Valued Partners, Customers and Clients -
Our thoughts are with all the people impacted by the (COVID-19) coronavirus outbreak, especially those whose loved ones are fighting the illness. The Solutions Group International (SGI) Leadership Team is closely monitoring the status of the outbreak and its potential adverse impact on the services we provide each of you.
SGI, Inc. has been identified as part of the ESSENTIAL CRITICAL INFRASTRUCTURE WORKFORCE as defined by the Cybersecurity and Infrastructure Security Agency (CISA), on behalf of the Federal government. SGI has essential workers required to maintain the services and functions our clients depend on and need to be able to operate resiliently during the COVID-19 pandemic response. As a result, SGI remains fully operational as it relates to our security services.
SGI - Instructor Cadre - Wil Willis
Wilderness Trauma Care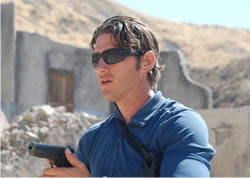 Previously host of Military Channel's hit series SPECIAL OPS MISSION, Wil Willis is a man whose vast array of military training and knowledge has earned him unparalleled tactical skill sets. Willis joined the Army 1993, and after completing basic training AIT and Basic Airborne School, he completed the Ranger Indoctrination Program (R.I.P.) and was assigned to a Co. 3d Battalion 75th Ranger Regt. Willis carried that post until June, 1998 when he cross-trained to the Air Force. After completing the Air Force Pararescue Pipeline, he was stationed at the 56th Rescue Squadron in Keflavik, Iceland as part of a ten-man Pararescue Team.
In 2001, Willis received the Sirkorsky Rescue Award for actions leading to the squadrons 299th Rescue. In 2002, Willis was stationed at Kirtland, NM as an Instructor of Weapons, Tactics, and Air Operations. In August, 2007, he enlisted in the Air Force Reserves and was a Pararescueman with the 308th Rescue Squadron until August, 2008. Willis currently resides in California and teaches Tactical Combat Casualty Care to deploying military units as well as Wilderness Trauma Care to civilians.

SGI - Wilderness Trauma Care (Primary Instructor)
Host (Whiskey Whiskey, Special Ops Mission)
11B2V, A co. 3d Battalion 75th Ranger Regiment
1T271, USAF Pararescueman (PJ)