Company Pages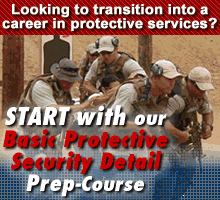 Upcoming Training
Dear Valued Partners, Customers and Clients -
Our thoughts are with all the people impacted by the (COVID-19) coronavirus outbreak, especially those whose loved ones are fighting the illness. The Solutions Group International (SGI) Leadership Team is closely monitoring the status of the outbreak and its potential adverse impact on the services we provide each of you.
SGI, Inc. has been identified as part of the ESSENTIAL CRITICAL INFRASTRUCTURE WORKFORCE as defined by the Cybersecurity and Infrastructure Security Agency (CISA), on behalf of the Federal government. SGI has essential workers required to maintain the services and functions our clients depend on and need to be able to operate resiliently during the COVID-19 pandemic response. As a result, SGI remains fully operational as it relates to our security services.
Vice President – Specialized Security Services (Las Vegas):
Joe Androwski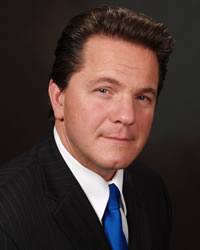 Mr. Androwski joins SGI as our Vice President of Protective Services, and is responsible for overseeing all of our operations in Las Vegas and throughout Nevada. Mr. Androwski has a very diverse background that includes his time in the U.S. military, municipal and federal law enforcement, and corporate security.
Prior to beginning his law enforcement career, Mr. Androwski joined the U.S. Navy and has served his country for over 20 years. While in the Navy, Mr. Androwski was a Deep Sea Diver, and later became involved with experimental hyperbaric medicine and medical research. During his time in the Navy, Mr. Androwski has deployed and served in both Operation Desert Storm and Operation Iraqi Freedom as a member of various units, which included Mobile Diving and Salvage Unit Two, EOD and Naval Special Warfare.
Mr. Androwski began his law enforcement career with the NYPD where he worked for 10 years. His last 7 years were spent assigned to the NYPD Harbor Unit SCUBA Team tasked with conducting maritime security operations that involved diving and searching for explosive devices on vessels, piers and critical waterfront infrastructure. While assigned to the Harbor Unit, Mr. Androwski was involved with the diving recovery operation of TWA flight 800, American Airlines Flt 587, and the rescue and recovery mission at Ground Zero.
After retiring from the NYPD, Mr. Androwski became a federal agent with the Department of Homeland Security where he was directly involved with Civil Aviation Security. He served four years with the service as a team member, team leader, and tactical firearms instructor. In the private sector, Mr. Androwski utilizes his military and law enforcement experience to organize and lead multiple executive protection details for many high profile and Forbes list clients. Mr. Androwski is also a Tactical Firearms Instructor, and Nationally Registered Emergency Medical Technician Intermediate and Combat Lifesaver.
In addition to his responsibilities in Las Vegas, Mr. Androwski is very active with the SGI Workplace for Warriors Program for military veterans. When time permits, Joe can be found on the range as a member of our firearms cadre or in the field teaching the SGI Combat Trauma Care – CTC™ Course.