Service Divisions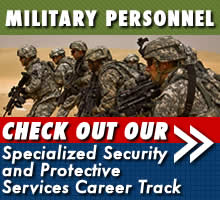 Services Divisions - Security Services
Security for High-Value Freight
(Armed and Unarmed Security Escort Services)
Solutions Group International (SGI) is capable of providing armed and unarmed security escort services for High-Value Freight while in transit throughout the United States. Our personnel are carefully selected from the law enforcement and military communities, and are specifically trained to provide high-value security escort services. From individual semi tractor-trailers to convoys, SGI possesses the capability and experience to ensure the safe passage and delivery of our clients' freight. Through our vast network and professional relationships with distribution centers, truck drivers, owner-operators, account managers and other key players, SGI is able to assist with the logistical support necessary to ensure that our clients' freight arrives safely at its final destination without experiencing unnecessary delays.
Our capabilities include:
Providing high-value security escort services (armed and unarmed)
Providing high-value security escort services for individual semi tractor-trailers and convoys.
Deploying security escort teams on short notice anywhere in the United States.
Coordinating split pick-up / same destination security escorts originating from different distribution centers.
Ability to use encrypted communication throughout escort missions.
Providing real-time tracking and monitoring services for high-value freight while in transit.
Capability to provide support from our Strategic Operations Center (SOC) to our security teams 24/7 while in transit.
Capability to provide key personnel with demonstrated experience in logistics, convoy security, and diplomacy.
Providing the necessary tools, communications equipment, trained personnel and vehicles to ensure mission success.
Provide electronic logs, time-stamp photos and support documentation for all security escort services provided from point of origin to final destination.
Understanding the importance of developing and maintaining professional relationships with everyone involved in the supply chain.
Our selection process for security service personnel includes an initial assessment, thorough background check, and a mandatory 40-hour training program developed by SGI, which is conducted at our Regional Training Center in Riverside, CA. Our comprehensive training program is specific to OTR security of high-value cargo. Our training program provides our clients peace of mind in knowing that SGI security personnel exceed industry standards and are capable of providing them with the highest level of quality service. This truly sets us apart from other security service providers operating in this space.
In addition, SGI provides all security service personnel with basic medical, customer service, and client specific training prior to assignment. As part of our employee development program, all employees receive recurring training to ensure they are familiar with industry best practices. Employees who display leadership qualities and attributes are provided with a path by SGI to develop those skills through formal training that will enable them to be competitive for a position as a supervisor and eventually a manager within our organization. Through our employee development program and our generous compensation and benefits package, SGI is able to increase personnel retention and minimize attrition with the end goal of providing our clients with consistency in the delivery of our services.