Service Divisions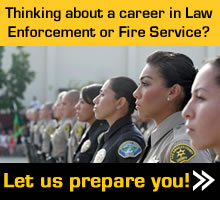 Services Divisions - Security Services
Public Transportation and Shipping Industry Security - PTSI™
(Armed Convoy Escorts)
Solutions Group International (SGI) is capable of providing armed convoy escort services domestically and abroad. Our personnel currently provide convoy escort services within the United States and Western Europe and are frequently engaged in the protection of valuable, high priority cargo. From large convoys to single vehicle escorts, SGI possess the capability and experience to ensure the safe passage and delivery of our client's cargo. Through our vast network and professional relationships with international law enforcement, SGI is able to assist with the logistical support necessary to ensure that our client's cargo passes through customs, port authorities and border crossings without experiencing unnecessary delays.
Our capabilities include:
Providing convoy security escort services (armed)
Providing tracking and video surveillance equipment
Providing logistical support associated with convoy movement to include a command communication and logistical movement center.
Providing logistical support to move goods and services through customs, port authorities, and border crossings within the United States and Europe.
Providing key personnel with demonstrated experience in logistics, convoy security, and diplomacy.
Providing necessary transport equipment, communications equipment, personnel and vehicles to carry out these takes.
Ability to recruit and hire local subcontractors/employees in the performance of these duties.
Our selection process for security service personnel includes an initial assessment, thorough background check, and a mandatory 40-hour training program developed by SGI. Our comprehensive training program is in addition to any state mandates required for the services we provide. Our program enables us to assure our clients that SGI security personnel exceed industry standards and are capable of providing them with the highest level of quality service. This truly sets us apart from any other security service provider in the country.
In addition, SGI provides all security service personnel with basic medical, customer service, and client specific training prior to assignment. As part of our employee development program, all employees receive recurring training to ensure they are familiar with industry best practices. Employees who display leadership qualities and attributes are provided with a path by SGI to develop those skills through formal training that will enable them to be competitive for a position as a supervisor and eventually a manger within or organization. Through our employee development program and our generous compensation and benefits package, SGI is able to increase personnel retention and minimize attrition
PTSI ™ TRAINING COURSES
SGI – High-Risk Dignitary Protection Course
SGI – Advanced High-Risk Dignitary Protection
SGI – Dignitary Protection Pistol Craft Series - DPC™
SGI – Combat Trauma Care - CTC™
SGI – Advanced Combat Trauma Care - ACTC™
SGI – Tactical Evasive Driver Course - TED™
SGI – Advanced Tactical Evasive Driver Course - ATED™