Company Pages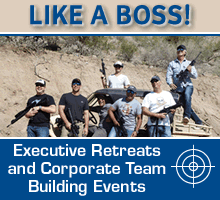 Upcoming Training
About Solutions Group International
Our Mission Statement
Our staff at SGI is committed to developing and fostering long term working relationships with our clients by providing them with total quality service in the areas of Specialized Security; Threat & Vulnerability Assessments; Executive/Dignitary Protection; Tactical Training; and Investigations.
Our ultimate goal is to exceed our customers' expectations and to ensure that each client receives the high level of personalized service they expect when contracting with a professional service provider. SGI is committed to excellence in organizational leadership, management, continuous innovation, organizational ethics, diversity, and to an unyielding focus on the client.
Our Purpose
War, terrorism, criminal activity, workplace violence… the list of security-related worries preoccupying today's society seems to grow each year. The world is changing. Complacency has never been wise, and at a time of increasing uncertainty, it has become outright dangerous and irresponsible. Solutions Group International (SGI) was created to provide Specialized Security Services, Law Enforcement & Military Tactical Training, Threat Matrix & Vulnerability Assessments, Leading-edge Anti-Terrorism and Counter-Terrorism Applications, and Investigations to the Law Enforcement, Military, Entertainment & Film Industry, Security, Government, and Corporate Sectors worldwide.
Our Capabilities
SGI is uniquely capable of providing our clients with a variety of specialized security services, complex investigations, and a multitude of customized training. SGI offers comprehensive security plans, and cutting-edge instruction in a variety of tactical training courses, specifically designed to meet the diverse needs of our clientele. In order to respond to these needs with the highest level of quality service, SGI has established ten distinct divisions within our organization, each with developed policies and operational guidelines.