Company Pages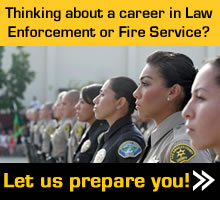 Upcoming Training
SGI Advantage
The SGI Advantage
Whatever concerns our clients face - from protective services to enhanced security, or dealing with kidnappings and criminal threats domestically or abroad - the men and women of Solutions Group International (SGI) stand ready with the wisdom of experience, the ability to manage uncertainty, and an intricate network of valuable relationships. Our background, varied skills, and limitless resources give our clients the confidence that their security service provider can respond to their needs anywhere with the highest level of resolve and professionalism. To meet the demanding needs of our clients, SGI has created distinct service divisions, each with their own set of written policies and operational guidelines.
Solutions Group International utilizes the latest operational technology and methodologies in the delivery of our services.  The SGI Team is comprised of members who are recruited from all levels of the law enforcement and the military communities. Our employees are current and former members of elite military special operations and intelligence units, as well as law enforcement special response teams.  Our clients include High Net-Worth Individuals and their Families, the Entertainment & Film Industries, Corporate Sectors, Broadcast News Organizations, and the Public Transportation and Shipping Industries.
SGI is very proficient in account transition, rapidly becoming familiar with the client's needs, processes, policies and systems. We are able to perform this function in a seamless and transparent manner while maintaining complete organizational integrity. The screening, selection and training of SGI personnel are critical to the company's successful track record and long-standing relationships with our clients.  Our selection process to recruit the very best candidates for our security service contracts includes an initial assessment, thorough background check, and completion of our 40-hour protective services training program, which is held at our state-of-the-art Regional Training Center.  Our comprehensive training program is in addition to any state mandates required for the services we provide.  Our training curriculum provides our clients with the confidence that SGI security personnel remain current in their field and exceed industry standards.  This truly sets us apart from any other security service provider in the country.  In addition, SGI is able to increase personnel retention and minimize attrition as a result of our generous compensation and benefits package.
Our capabilities include, but are not limited to providing the following services:
Specialized Security Services (Uniformed – Armed and Unarmed)
Executive/Dignitary Protection (Armed and Unarmed)
Emergency Response Teams (Armed)
Travel Security Protection and Analysis
Global Security Operations Center (GSOC) - staffed 24/7
Environmental Crisis Management Teams
United States Government Contracting
Entertainment & Film – Production Support Services
K-9 Explosives Detection / K-9 Estate Security
Investigations (Criminal and Civil)
Special Event / Venue Security
Maritime Security (Ports, Facilities, Vessels, Cruise Ships)
Maritime Threat & Vulnerability Assessments
Maritime Security Plan Development and Implementation
Comprehensive Underwater Vessel Search and Videotaping
Anti-Swimmer Countermeasures for Maritime Operations
Public Transportation and Shipping Industry (PTSI) Security
Threat / Risk / Vulnerability Assessments
Security Effectiveness and Vulnerability Exercises
Counter-Terrorism, Anti-Terrorism and Force Protection
Personal Protective Measures (Dignitaries, Executives, Celebrities, and their Families)
Consultants / Subject Matter Experts
In addition to our resident training group, SGI maintains an extensive database of highly skilled instructors and subject matter experts.  SGI can selectively draw from a qualified pool of distinguished personnel including Tier-Level U.S. and International Special Forces, Intelligence Officers, as well as Federal, State, and Local law enforcement agencies to support both our security operations and our training programs.  Each of our highly trained professionals has decades of real-world operational experience and have an established reputation for providing solutions to high-risk complex challenges.
Alliances and Affiliations
SGI proudly continues to maintain the training philosophies, values, and principles of the various organizations it has served or been associated with in the past. The end product is a level of expertise and professional service that is unmatched anywhere.
Overseas Security Advisory Council (OSAC)
American Association for Industrial Security (ASIS)
FBI Infrastructure Protection (InfraGard)
Lessons Learned Information Sharing (LLIS)
National Tactical Officers Association (NTOA)
American Society of Law Enforcement Trainers (ASLET)
National Rifle Association (NRA)