Service Divisions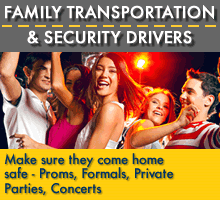 Services Divisions - Security Services
Maritime / Port Security
The importance of the container shipping industry is equally matched by its vulnerabilities to terrorist attack. The vulnerabilities of our ports are many, leading to potential security breaches in almost all aspects of the container shipping industry. With the sheer volume of maritime traffic, there is serious concern of cargo/passenger ship hijackings and pirate attack, as well as accountability of the millions of shipping containers transported worldwide. Given the overwhelming number of ships and containers, there are many areas of concern regarding the security of U.S. ports.
In response to this growing concern, Solutions Group International created our Port Security Division in an effort to address the need for private companies to provide specialized security services to our port authorities in an effort to augment those services currently being provided local, state and federal agencies.
Our selection process for uniformed security service personnel includes an initial assessment, thorough background check, and completion of a mandatory 40-hour security-training program developed by SGI. Our comprehensive training program is in addition to any state mandates required for the services we provide. Our program enables us to assure our clients that SGI security personnel exceed industry standards and are capable of providing them with the highest level of quality service. This truly sets us apart from any other security service provider in the country.
In addition, SGI provides all uniformed security service personnel with basic medical, customer service, and client specific training prior to assignment. As part of our employee development program, all employees receive recurring training to ensure they are familiar with industry best practices. Employees who display leadership qualities and attributes are provided with a path by SGI to develop those skills through formal training that will enable them to be competitive for a position as a supervisor and eventually a manger within or organization. Through our employee development program and our generous compensation and benefits package, SGI is able to increase personnel retention and minimize attrition.
Our service areas include:
Uniformed Security (armed / unarmed)
Access Control and Visitor Screening
Infrastructure and Vessel Security
Security Patrol / Post Services
Waterside / Shore-side Security Services
Threat and Vulnerability Assessments
Security Exercises and Program Evaluation
Vessel Escort (on-board or shadow vessel)
Conduct Security Effectiveness Exercises
K-9 Patrol and Detection Services
MARITIME SECURITY / TACTICAL TRAINING COURSES
SGI – Waterborne Week™ Security and Tactical Training Course
SGI – Maritime Visit, Board, Search Seizure (VBSS)
SGI – Tactical Scout Swimmer
SGI – Maritime Security Operations Course