Service Divisions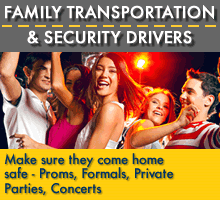 Services Divisions - Film & Entertainment Industry Support Services
Film & Entertainment Industry Support Services
SGI Technical Advising
SGI has the capability of providing security and consulting services to the entertainment and film industry. We have provided technical advising services to several film and television productions, and are in the process of negotiating other projects. SGI recruits and places real police and military service personnel on projects where realism and credibility must be achieved.With over two decades of real-world military and law enforcement special operations experience, we can assist the entertainment industry in accurately portraying both the military and law enforcement professions.
In addition, SGI is capable of providing a wide realm of transportation and specialized security services to meet the needs of our clients in the Film and Entertainment Industry during all phases of a production, domestically or internationally. SGI can arrange all travel and security. SGI provides these same services to several top recording artists while on tour around the world. Our tour security teams have extensive domestic and international travel experience, and many are bilingual.
Solutions Group International (SGI) maintains an extensive database of highly qualified and skilled security personnel. SGI only employs former military and law enforcement personnel to perform on all of our security service contracts. By taking this approach, we are able to ensure that we are hiring individuals who possess the ability to make sound decisions, are capable of maintaining a professional image, and will endeavor to represent both SGI and our clients at a very high level. Currently, SGI is actively involved in providing a multitude of security services to a large production studio in Los Angeles.
Our services include:
Security
Uniformed Security Services (armed / unarmed)
Modified Security Uniform (when working on location)
Executive Protection (armed / unarmed)
Protective Service Drivers (armed / unarmed)
Ground Transportation Services
K-9 Patrol and Detection Services
Studio / Set / Location Scouting
Production Services (signage and barricades)
Audience Screening and Load-In
Movie Screening Security & Anti-Piracy
Stunt Rigging
Urban Climbing and Rappelling
Wilderness Skills
Watercraft
Helicopter Rappelling, Fast Rope, and SPIE Rig Operations
Skydiving and Aerial Drops
Tactical Underwater Diving and Swimming
Stunt Doubles
Technical Advisor
Script Review
Creative Consulting
Firearms Handling and Manipulation
Pre-Production Skill Training
Law Enforcement and Military Tactical Choreography
Tactical Tracking Operations (Rural / Urban)
Special Weapons and Tactics Instruction
Specialized Assault and Explosive Breaching
Unarmed Combat / Fighting
Knife Fighting Skills & Techniques
Law Enforcement Protocol and Customs
Military Protocol and Customs