Service Divisions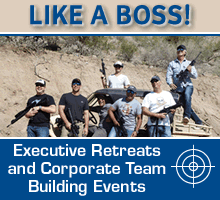 Services Divisions - Executive and Dignitary Protection
Executive and Dignitary Protection
SGI is uniquely qualified to provide our clients with Executive and Dignitary Protection domestically and abroad. We have operated globally in non-permissive environments, which has allowed us to gain valuable operational experience in providing close personal protection to our clients.
Our highly qualified staff is bilingual and comprised of retired members of the military special operations community, as well as retired and active members of local, state, and federal law enforcement special response teams. SGI's combined operational experience and versatility is our greatest asset and ultimately serves to ensure the uncompromised safety of our clients.
We have provided dignitary and executive protection serivces for the following:
U.S. Department of State
Foreign Diplomats and their families
Forbes List CEOs and their families
Film & Entertainment Industry Personalities
Government Officials
Protective details are specifically tailored to each individual client based on their threat level and specific needs, which are determined and discussed during our initial consultation. SGI is capable of providing a complete realm of protective services.
Services include, but are not limited to the following:
Large and Small Scale Venue Protection Details
Special Event Escorts (Film & Entertainment Industry Award Shows)
Armed / Unarmed Security Drivers
Workplace Violence Protection
Witness Protection
Advance Services (Operational Planning)
Route / Site Surveys
In-Flight Escort
Maritime / Anti-Piracy Escorts (Onboard Client's Vessel or Shadow Vessel)
K-9 Explosive Detection
Executive / Dignitary Protection Training Courses
SGI – High-Risk Dignitary Protection Course
SGI – Advanced High-Risk Dignitary Protection
SGI – Dignitary Protection Pistol Craft Series - DPC™
SGI – Combat Trauma Care - CTC™
SGI – Advanced Combat Trauma Care - ACTC™
SGI – Protective Service Driver Course
SGI – Advanced Protective Service Driver Course
Specialized Security Services: