Company Pages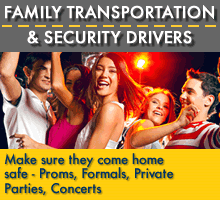 Upcoming Training
SGI - Advisory Board
Advisory Board Members
Dr. Afshin M. Molkara
Dr. Molkara is a board-certified vascular surgeon with over 24 years of progressive medical experience. Dr. Molkara is the chairman of the department of surgery and chief of vascular and endovascular surgery at Riverside University Health System - Medical Center. In addition, Dr. Molkara is a clinical professor of surgery at the U.C. Riverside School of Medicine as well as program director of the general surgery residency program, director of surgical clerkships, and associate chair of surgery for education. Dr. Molkara is a fellow of the American College of Surgeons and a member of the Southern California Chapter of American College of Surgeons, the American Program Directors Association, the Society for Vascular Surgery and the Alpha Omega Alpha medical honor society.
Dr. Molkara attended the Howard University College of Medicine in Washington D.C., then performed his residency in general surgery at Hahnemann University in Philadelphia and Loma Linda University. He is board certified in general surgery and vascular surgery. His current research includes a reviews of dialysis access outcomes in relation to general versus local anesthesia. Previous research topics include reviews of appendectomy outcomes and the association and reliability of preoperative duplex and intra-operative stump pressure during carotid endarterectomy. He has made presentations and lectures on a variety of surgical topics, including endovascular management of aortic vascular trauma and varicose veins, basilic vein to cephalic vein transposition and treatment of abdominal vascular trauma. He has also presented on techniques to reduce surgical site infection.
Chief Darren Goodman
Darren Goodman was appointed Chief of Police for the City of Upland Police Department on July 16, 2018. Prior to assuming the role of Chief for the Upland Police Department, he was a Captain for the San Bernardino Sheriff's Department (SBSD), where he retired after nearly 27 years. During his tenure with the SBSD, he was the commander of the Frank Bland Regional Training Center, and most recently, the Police Chief for the Chino Hills Police Department; a full service, mid-size police department east of Los Angeles that contracts its police services with the San Bernardino County Sheriff's Department. Chief Goodman began his law enforcement career as a Deputy with the San Bernardino County Sheriff's Department in 1991.
During his 27-year career with the department, he has worked a variety of assignments, including Corrections, Patrol, Narcotics, Emergency Operations, Regional Gang Enforcement, Fugitive Apprehension, and SWAT. In 2013, he assumed command of the Sheriff's Regional Training Center, where he was responsible for managing all of the Peace Officers Standards and Training mandates for the department's sworn officers, which included firearms, emergency vehicle operations, and basic academy training. He was also responsible for curriculum development and delivery for professional training of the department's sworn officers, civilian staff, and many police agencies throughout the region.
On May 10, 2018, Chief Goodman completed his Doctoral studies in Organizational Change and Leadership at the University of Southern California's Rossier School of Education. Chief Goodman also earned a Master's Degree in Public Administration from the University of Southern California's Price School of Public Policy, which was ranked #2 in the nation by US News & World Report (2018). In 2015, Chief Goodman graduated from prestigious Harvard University's Kennedy School of Government, Senior Executives in State and Local Government. Chief Goodman graduated from the esteemed Naval Postgraduate School's Center for Homeland Defense and Security in 2017; he graduated POST Command College Class #62, in 2018; and serves as an Adjunct-Professor at the California State University San Bernardino.