Service Divisions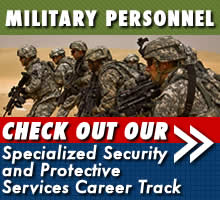 Services Divisions - Government Contracting
Government Contracting
Solutions Group International (SGI) is a U.S. owned and operated company. SGI has extensive exposure in government contracting and has achieved the necessary level of experience to meet and exceed the expectations of the federal government. Our government contracting team possess years of collective experience in contract management and compliance.
SGI frequently employs personnel who possess Secret and Top-Secret security clearances, and can provide effective management of the security clearance process including TS/SCI clearances in an effort to ensure that positions requiring these clearance levels are staffed in a timely manner by pre-screened personnel.
Our selection process for security service personnel includes an initial assessment, thorough background check, and mandatory completion of a 40-hour security training program developed by SGI. Our comprehensive training program is in addition to any state mandates required for the services we provide. Our program enables us to assure our clients that SGI security personnel exceed industry standards and are capable of providing them with the highest level of quality service. This truly sets us apart from any other security service provider in the country.
In addition, SGI provides all security service personnel with basic medical, customer service, and client specific training prior to assignment. As part of our employee development program, all employees receive recurring training to ensure they are familiar with industry best practices. Employees who display leadership qualities and attributes are provided with a path by SGI to develop those skills through formal training that will enable them to be competitive for a position as a supervisor and eventually a manger within or organization. Through our employee development program and our generous compensation and benefits package, SGI is able to increase personnel retention and minimize attrition.
Our web based workforce management system allows our management team to integrate personnel scheduling, accounting, and account performance analysis. SGI is very proficient in account transition, rapidly becoming familiar with the client's needs, processes, policies and systems. We are able to perform this function in a seamless and transparent manner while maintaining complete organizational integrity. The screening, selection and training of SGI personnel are critical to the company's successful track record and long standing relationships with our clients.
Our Capabilities include:
Uniformed Security Services (armed and unarmed guards)
Personnel possessing DoD TS/SCI Security Clearances
24/7 Emergency Response Teams
Security and Safety Programs (contract specific)
Fire Protection Services
Identification Processing
Emergency Operation Plans
Access Control / Employee Screening
Federal Government Contracting:
Business Classification: Small Business
Business Type: California Limited Liability Company
CAGE: 3PWP0
NAICS: 561611, 561612, 561621, 611430, 611630, 611699, 922120
DUNS: 141088646
State Contracting:
Business Classification: California Small Business (OSDS# 48810)
California PPO License (15796)
California PI License (23841)
Certifications
100% American Owned & Operated