Service Divisions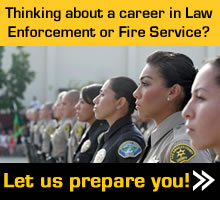 Services Divisions - Tour Security
Tour Security Services
"With their unsurpassed attention to detail, forward thinking and problem-solving they set the standard for modern security in our industry. I will use no one else."
Ed Baker - Tour Manager
Linkin Park / Stone Temple Pilots
Solutions Group International (SGI) is proud to offer comprehensive security services for our high-profile touring acts. Our highly dedicated and professional staff has decades of experience with some of the biggest names in the music industry today. Regardless of where your travels may take you, SGI is able to provide full coverage to our clients, allowing them to reach their fans on a global scale with complete peace of mind.
Understanding cultural diversity and the many different customs from around the world is a key part of our success over the years. Many of our security specialists are bilingual which provides us with the ability to liaison with foreign assets during all phases of our operational planning, and while on the ground in different countries.
Whether you're a production company, tour manager, performing artist, SGI possesses the innovation and experience to fully customize our tour security services to meet your specific needs. No matter if it's a bus tour or charter/hub tour, SGI can fully integrate any specific needs by providing you with the highest level of quality service.
Personal Tour Security:
Full-time personal security on domestic and international tours
Full-time artist family security
Advance security teams for countries/cities with higher risk factors
Single/Multiple personal security teams
Venue Tour Security:
Full-time tour venue security staff on domestic and international tours
Advance/Show security measures and artist riders
Overseeing crowd/show safety (barricades / exits / emergency procedures / local staff)
Assets:
Long standing relationships with local security teams worldwide
Direct liaison with law enforcement, federal authorities, and military globally
Logistics - full service provider of both ground and air transportation globally  
Tour Managers/Production Managers - Outstanding referrals from "A" level TMs and PMs who have long-standing working relationships with SGI personnel
Global presence/resources - SGI has a worldwide footprint within this industry providing us with unparalleled resources no matter how big or small the need may be.
Clients:
SGI has been afforded the privilege to provide on-going protective/touring security services to some of the most famous artists in the music industry today.
Linkin Park
System of a Down
Green Day
Rihanna
Avril Lavigne
Rod Stewart
Amy Lee (Evanescence)
Hilary Duff
The Offspring
Serj Tankian (solo project)
The Eagles
Roger Waters (Pink Floyd)
Christina Aguilera