Service Divisions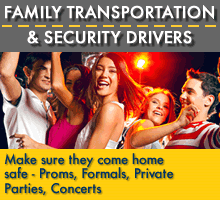 Services Divisions - Security Services
Private Estate Security
Solutions Group International (SGI) has years of experience in providing estate security to some of the most affluent people in the world. At SGI we believe that you deserve uncompromised security services at all levels, especially when it comes to protecting your family and your home. SGI begins each relationship with a potential client by providing them with a no-cost consultation to discuss their security needs and the services we provide.
In addition to the initial consultation, SGI incorporates a multitude of threat and vulnerability assessment tools in our review of your security needs, which will assist us with developing a comprehensive security-plan that you and your family will be comfortable with. SGI also provides consultation on the initial integration or upgrade of an Intrusion Detection and CCTV system to enhance your overall security profile.
SGI maintains an active database of pre-screened and highly trained security professionals possessing the requisite skills, supplemental training, and professional appearance required for placement and performance on an estate security team.
Our selection process for security service personnel includes an initial assessment, thorough background check, and a mandatory 40-hour security-training program developed by SGI. Our comprehensive training program is in addition to any state mandates required for the services we provide. Our program enables us to assure our clients that SGI security personnel exceed industry standards and are capable of providing them with the highest level of quality service. This truly sets us apart from any other security service provider in the country.
In addition, SGI provides all uniformed security service personnel with basic medical, customer service, and client specific training prior to assignment. As part of our employee development program, all employees receive recurring training to ensure they are familiar with industry best practices. Employees who display leadership qualities and attributes are provided with a path by SGI to develop those skills through formal training that will enable them to be competitive for a position as a supervisor and eventually a manger within or organization. Through our employee development program and our generous compensation and benefits package, SGI is able to increase personnel retention and minimize attrition.
Our service areas include:
Initial Client Consultation
Armed / Un-armed Security Personnel
Protective Service Drivers (armed / unarmed)
Threat and Vulnerability Assessments
Security Consulting and Investigations
CCTV Surveillance System Monitoring
24/7 Crisis Management and Response
K-9 Patrol and Detection Services