Service Divisions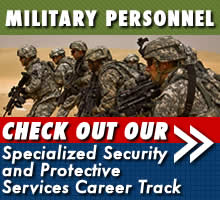 Services Divisions - Specialized Security Services
Consulate Security and Foreign Mission Services
There is no greater challenge to democratic governments in foreign countries than the growing threat of global terrorism. Solutions Group International (SGI) understands these challenges and has been involved in the protection of government employees, diplomats, and their families as a U.S. Department of State Diplomatic Security Service provider. SGI performed on the only armed U.S. Department of State Diplomatic Protective Service contract in the United States, and was entrusted with providing close personal protection to a foreign diplomat and his family.
Upon being awarded this government contract, SGI developed a 40-hour High-Risk Dignitary Protection Course that was approved by the U.S. Department of State and became mandated training for all personnel performing on this contract.
Our selection process for all armed and unarmed security service personnel includes an initial assessment, thorough background check, and completion of a mandatory 40-hour security-training program developed by SGI. Our comprehensive training program is in addition to any state mandates required for the services we provide. Our program enables us to assure our clients that SGI security personnel exceed industry standards and are capable of providing them with the highest level of quality service. This truly sets us apart from any other security service provider in the country.
In addition, SGI provides all security service personnel with basic medical, customer service, and client specific training prior to assignment. As part of our employee development program, all employees receive recurring training to ensure they are familiar with industry best practices. Employees who display leadership qualities and attributes are provided with a path by SGI to develop those skills through formal training that will enable them to be competitive for a position as a supervisor and eventually a manger within or organization. Through our employee development program and our generous compensation and benefits package, SGI is able to increase personnel retention and minimize attrition.
Our service areas include:
Executive / Diplomatic Protection (armed / unarmed)
Protective Service Details (armed)
High-Value Freight Security
Uniformed Security (armed / unarmed)
Threat and Vulnerability Assessments
Patrol Operations / Fixed Post
Infrastructure Protection
Access Control / CCTV Monitoring
Motorcade Operations (up-armored vehicles)
DIPLOMATIC SECURITY TRAINING COURSES
SGI – High-Risk Dignitary Protection Course
SGI – Advanced High-Risk Dignitary Protection
SGI – Dignitary Protection Pistol Craft Series - DPC™
SGI – Combat Trauma Care - CTC™
SGI – Advanced Combat Trauma Care - ACTC™