Service Divisions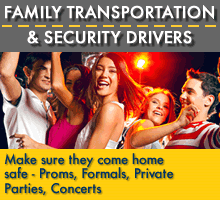 Services Divisions - Civilian Firearms & Survival Training
Civilian Firearms and Survival Training
"Arms in the hands of citizens may be used at individual discretion... in private self-defense"
John Adams (1735-1826)
Our Civilian Firearms Training Division provides formal group training programs and seminars to Civilian Shooters, Families, Women, and Children of all ages and skill level.  SGI offers a variety of tactical training courses open to the general public. The same instructors who teach our law enforcement and military tactical training courses teach our civilian courses. These courses are designed to introduce shooters to the fundamental skills of combat marksmanship and improve their survivability in a violent encounter. Our civilian courses range from our popular Defensive Pistol Craft series and Women's Basic Handgun, to Tactical Home Defense for the family. SGI also offers a series of specialized Wilderness training courses developed specifically for hunters and other outdoor enthusiasts such as our Long Range Precision Marksmanship course and our Hunter/Tracker big game series.  

* Many of our civilian firearms and wilderness related training courses are offered exclusively in partnership with Bass Pro Shops through our professional alliance.

Please check the Civilian Firearms Training page for specific information related to the training course(s) you are interested in and register online.
All of our formal training programs include, but are not limited to the following:
Initial course announcement (e-mailed) listing the course date(s), location, times, equipment list, packing list, area lodging and restaurants.
A course syllabus with course description and learning objectives
Student handouts for each block of instruction
Professionally designed PowerPoint presentations for classroom lectures (if applicable)
Certified instructors who are recognized subject matter experts
An on-site emergency medical representative
Extensive practical application exercises
An evaluation of skills and lessons learned
A graduation certificate upon successful completion of the course
Our training philosophy at SGI is to prepare our course attendees for the worst-case scenario by providing them with Progressive, Realistic, On-Going, and Verifiable (PROV™) training. Utilizing this approach, we have developed programs in which we use realistic training in order to replicate real world scenarios without compromising the safety of our clients and staff.  Our training programs are a balance of formal classroom instruction combined with practical application.  In the classroom, skills are taught and discussed through lecture, demonstration and various audio-visual media. Skills are further developed through practical application in the training environment.

Check out our course selection for beginners new to the sport of shooting: